Prevost couplings and blow guns
Finnco Pneumatics is the sole distributor of Prevost for Northland, Auckland, Waikato and Bay of Plenty and stocks PrevoS1 safety quick couplers and PrevoS1 blowguns.
Prevost Prevo S1 range of couplers
Prevost is a French company that has 40 years of experience in making quick safety couplings for industries using pneumatic and hydraulic power.
The benefits of this couplings include:
High-quality
Maximum efficiency
Resistant to abrasion, vibration, corrosion, shocks and crushing.
When combined with a PREVOST nozzle, the prevoS1 sealing mechanism eliminates any risk of leaks both in the coupled or decoupled position.
Excellent handling
Ease of use
The plugs couple directly to the Prevo S1 quick safety coupling
Compatible with all major connection profile standards

Download the coupler brochure here.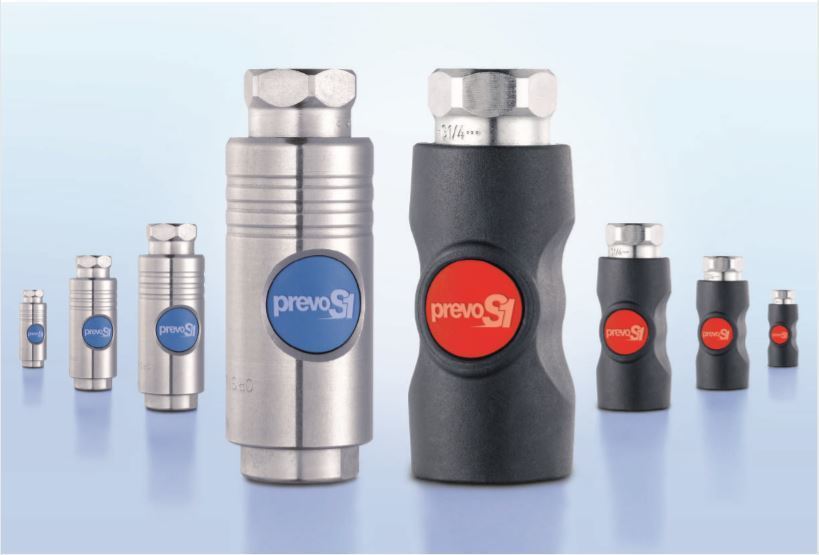 Prevost Prevo Blow Guns
See the dramatic difference a simple tool upgrade can make in your shop with this air compressor gun. The ergonomic pistol grip shape fits comfortably in the palm of your hand, nozzles come in multiple configurations and the embedded plug provides a leak free connection saving both time and money.

Download the blowgun brochure here.