Finnco's history of distributing industrial air compressors and pneumatics in NZ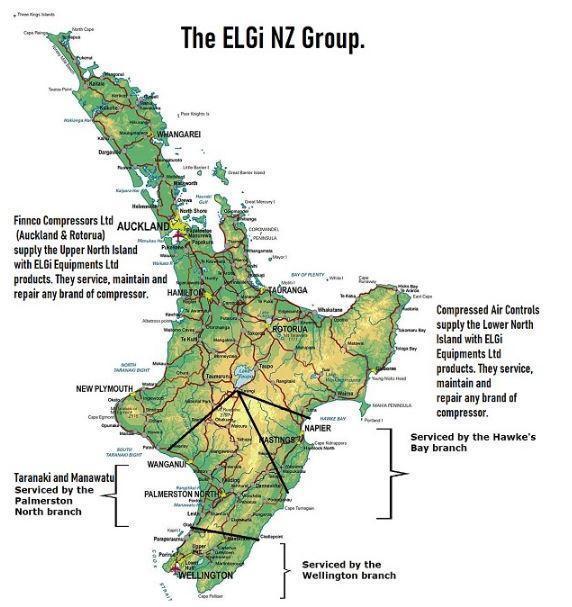 Timeline:
1987: Finnco Controls established in the small town of Ohope. The company got its name from Heikki's home country Finland (Finn) and "Company". The company soon grew and became one of the leading pneumatics suppliers in the processed wood industry.
1993: The Sirkkus relocated the company to Rotorua to be central to their timber customers.
1997: Name changed to Finnco Fluid Power.
2002: Finnco started to manufacture and distribute cylinders for the New Zealand market.
2004: Jason Light purchased the company and changed the name to Finnco Pneumatics Ltd.
2009: Finnco Compressors was created to provide air compressor products and air compressor servicing for the Bay of Plenty region.
2010: Finnco was appointed the sole New Zealand distributor for ELGi Compressors.
2016: Westec Automation was purchased by Finnco and is now part of the Finnco Group offering top of the line pneumatic and compressor products to all industries throughout New Zealand.
2019: Compressed Air Controls joined the ELGi NZ group. The two companies work well together; if they receive a compressor enquiry from outside of their area they refer the customer to the other company and vice versa. The automotive industry benefits from this relationship because Finnco Compressors can charge Capricorn members' product and service purchases to their Capricorn accounts as Compressed Air Controls is a Capricorn Preferred Supplier.

The Finnco Group's mission statement:
We aim to be the best we can and offer the best service and advice to all our valued customers.