Prevost pipe systems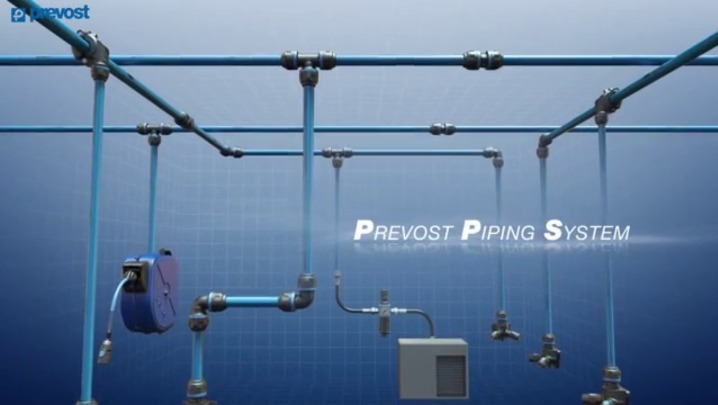 Finnco Compressors Ltd is the sole distributor of Prevost for Northland, Auckland, Waikato and Bay of Plenty and stock their aluminium piping and couplings.
This includes PREVOST PPS1 aluminium pipe system.
Why should you use PREVOST pipe for compressed air?
The benefits of this system:
More compact, lighter and more resistant.
Mechanical resistance to pressure and to impacts.

Aluminum is compatible with compressor lubricants.

Corrosion protected: The aluminum alloy used, combined with epoxy paint on the outside and a treatment on the inside, protects the pipe against the risks of oxidation and corrosion.

The PPS1 fitting ensures that facilities are modular and scale-able.

The system is quick and easy to assemble.
The "PPS Grip Concept" ensures a flawless connection and zero leaks. Flow rates are optimised thanks to a perfectly smooth internal pipe surface, a low friction coefficient, and a large internal diameter.
Check out the PREVOST PPS1 aluminium pipe system brochure here.
See also Prevost couplings and blow guns.