MAC Valves
Solenoid valves
3-way solenoid valves
MAC's 3-Way Valves have 3 ports - inlet, outlet (cylinder) and exhaust. They are generally used to operate spring return cylinders or as pilots for larger diaphragm or piston operated valves.

Small 3-Way Valves
All MAC small 3-Way valves are direct operated poppet valves. The range is for air flows up to 1.2 Cv.
The four series of solenoid valves that fall in this section (34, 35, 100, 200) all operate on the same design principal: a push type solenoid acting on a balanced poppet. The fifth series (1100) is a range of mechanically operated valves using the 100 series body assemblies.
Includes:
33 Series
34 Series
35 Series
36 Series
37 Series
100 Series
200 Series
1100 Series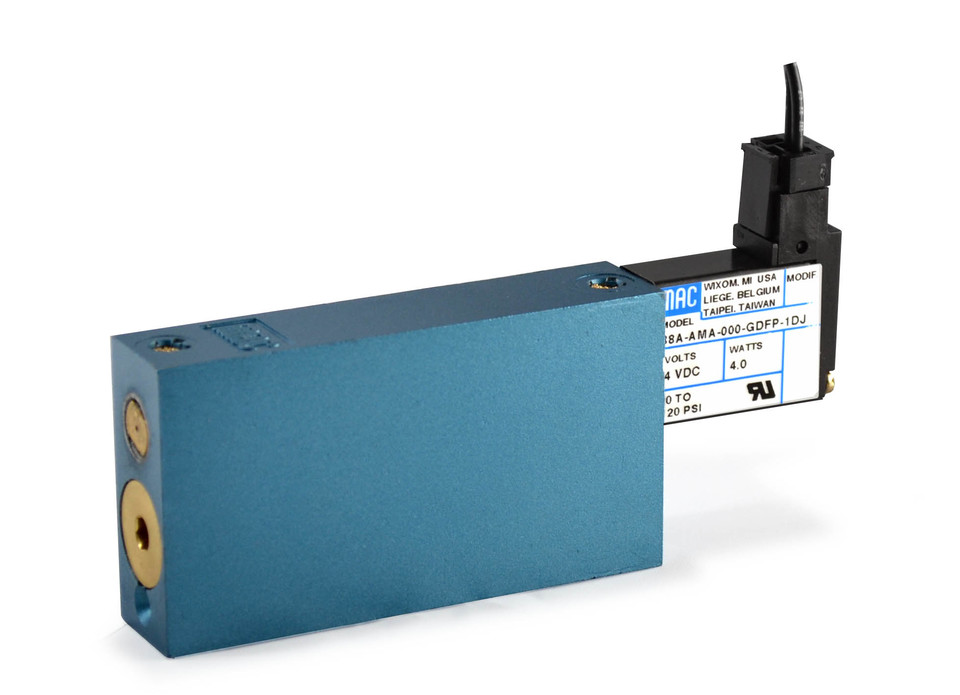 Large 3-Way Valves
All MAC large solenoid 3 way valves are solenoid pilot operated and are for air flows from 1.5 Cv and higher. The pilot of these valves is a balanced poppet, the main valve a balanced spool. Additionally, the pilot for the 52 series is a 4 way pilot design that maximizes the shifting forces in both directions.
This includes:
52 Series
53 Series
54 Series
55 Series
56 Series
57 Series
58 Series
59 Series
67 Series
68 Series
69 Series
4 and 5-way valves
Small 4-Way and Large 4 & 5-Way:
A balanced poppet pilot valve for high flow, precise repeatability and consistent operation.
Small 4-Way valves
24 Series
44 Series
45 Series
46 Series
47 Series
48 Series
400 Series
700 Series
800 Series
900 Series
Large 4 and 5-Way valves
82 Series
83 Series
92 Series
93 Series
1300 Series
1800 Series
2700 Series
6200 Series
6300 Series
6500 Series
6600 Series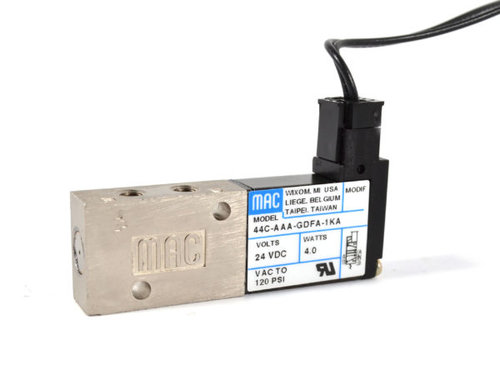 ISO VALVES
3-Way ISO Valve 1,2,3
4-Way ISO Valve 1,2,3
One of the advantages of MAC Valves ISO range is that they can achieve a higher number of cycles within a given period of time compared to other brand's valves. This is a direct result of higher shifting forces, lower internal frictional character, faster response times and larger flows in a given size.
MAC's valves have the fastest available response time with patented MACSOLENOID®.
No-stick operation is ensured by wiping action of unique MAC spool/bore combination.
Balanced poppet pilot valve for high flow, precise repeatability, and consistent operation.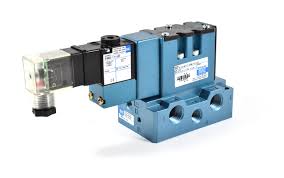 PPC VALVES
These convert an electrical signal into a proportional pneumatic output. The PPC is unlike conventional I/P or V/P transducers. It offers much more in terms of performance, features, and reliability.
Download the brochure for all the above products here.