What is the best air compressor for the New Zealand timber industry?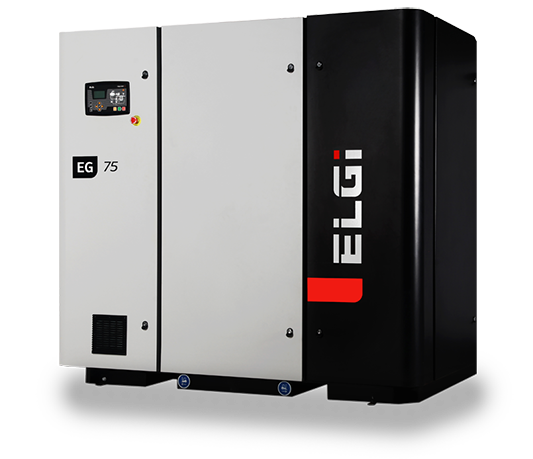 ELGi EG Series air compressors are perfect for a variety of applications within the timber industry.
These air compressors can:
actuate the pneumatic cylinders to guide timber onto a conveyor
hold and release a timer when the timber undergoes trimming and cleaning
provide air for pneumatic actuators when the wood is being drilled and seasoned
The optional VFD lowers your running costs
The compressors respond well to sudden spurts in demands, without any downtime.
The EG Series, with a VFD, can help you save power whenever the demand drops, since VFD compressors run on the basis of actual demand. It means a lower power usage and lower running costs.
Lowest oil carryover; clean work environment
Besides equipment reliability and efficiency, ELGi EG air compressors offer the lowest oil carryover, releasing less than 1 ppm of oil into the atmosphere; thus meeting the company's requirements of a clean work environment.
EG Series rotary screw air compressors are also perfect for mechanical engineers
EG Series air compressors have also been beneficial for mechanical engineers who provide vehicles for the timber industry.
Finnco are sole distributors of PREVOST couplers
Engineering Services Rotorua Ltd (ESRL) have worked with Finnco Compressors for four years and bought an EG22 in their fabrication, machining, and assembly factory. and an ELGi EG75-10CDV rotary screw air compressor, and MAXAIR pipe systems with PREVOST couplers, for the high capacity sandblasting booth, four paint booths, and the machine conversion and attachment assembly factories within that time.
The sandblasting and paint booths are used during the manufacturing process of the Woodsman Pro tree harvester and Ensign forestry attachments.
"We had great support and service from Finnco," the project manager Mark Lovegrove said.
Finnco Compressor's competitive pricing and high standard of information and support also impressed Mark.
"They spent time with us reviewing the capacity requirements of the compressor, the sizing of the room and the distribution system to meet the site's requirements."
Finco Group director Jason Light advised them to use this compressor for two reasons:
It has a small footprint so wouldn't reduce too much of the productive factory floor space. Location and use of space is one of things that Finnco Compressors takes into account when they design the air compressor setup.
It has a Variable Frequency Drive (VFD) which means when the paint booths or sandblasting booth weren't all being used, the compressor could slow itself down from 75kW to 16kW so that it would use less energy.
Mark has no hesitation in recommending Finnco Compressors and ELGi compressors- contact the Finnco Group about your air compressor or pneumatic needs now.
Posted: Friday 25 June 2021