DEMM: January 23 2020: Compressor market get serious competition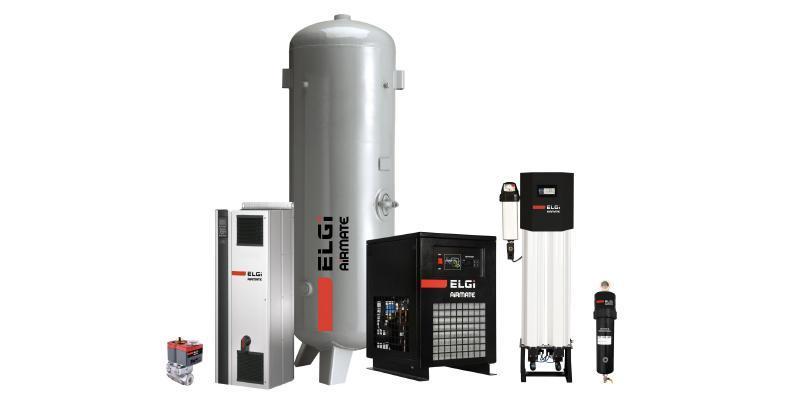 Hot on the heels of being the first business of its kind in 60 years to win the prestigious Deming Prize, ELGi Equipments is making an orchestrated push into the New Zealand market, particularly in the F&B sector.
The Deming Prize recognising Total Quality Management (TQM) is offered by the Union of Japanese Scientists and Engineers (JUSE) in honour of William Edwards Deming, an American engineer, statistician and management consultant who has been credited as one of the inspirations for the Japanese post-war economic miracle (1950-1960). In a nutshell, Deming said that when people and organizations focus primarily on costs, costs tend to rise and quality declines over time. When people and organizations focus primarily on quality – defined by the ratio that quality equals results of work efforts over total costs - then quality tends to increase and costs fall over time.
This is what ELGi offers – a reliable, cost-effective product, 'a really good quality machine that is low cost to own'.
The compressor provider, already with a presence in nine countries, continued its push into Australia by purchasing F.R Pulford & Son (Pty) which – one hundred years into the market - already had a firm network Australia-wide as a distributor of industrial compressors.
This bought immediate established sales and servicing clout to ELGi.
In New Zealand, FINNCO Compressors in Rotorua has successfully been the local dealer but, like Australia, the market hasn't grown, said Tom Fyfe, President of ELGi Australia, so it was time to redefine ELGi's distribution channels on both sides of the Tasman.
So far the push has paid off with several dealerships signed up, including Compressed Air Controls Palmerston North, Wellington and Hastings who previously had long standing relationships with other compressor brands.
Fyfe said that as well as offering a cheaper product that is nevertheless equal, if not better, in quality, ELGi is offering buyers a level of support which he is pretty confident is a better offer than the existing opposition, including a lifetime warranty.
Building a brand takes time, he admits, but by sending interested parties a machine so they can try it for themselves has been 'pretty successful' he said.
"Many don't really know the brand, but they can see we stand behind our product and are willing to give it a go."
Using the TMQ skills that won it the Deming Prize, ELGi aims to be the second largest manufacturer of air compressors by 2027. On the road to that target, ELGi has recently redefined the oil free screw compressor market with the introduction of the AB Series. A disruption in oil-free compressed air technology, this range offers customers a solution at approximately 8-10 percent reduced life cycle cost compared with the prevailing oil-free technology. With significantly lower maintenance and ease of use, customers can be assured of reliable, high air purity for sensitive industry applications.
Posted: Friday 11 September 2020