Blog: Compressor and airline installations : Tag: air compressor
Finnco Compressors install compressors and airlines for all sorts of industries including:
Sawmills

Panel beaters

Fabrication workshops

Car mechanic workshops

Geo-Thermal power stations

Computer Numerical Control (CNC) machine shops.

Read more about applications, solutions, and designs that Finnco Compressors have helped bring to fruition by clicking on the articles below.
ELGi can also provide advice on the right compressor for your needs.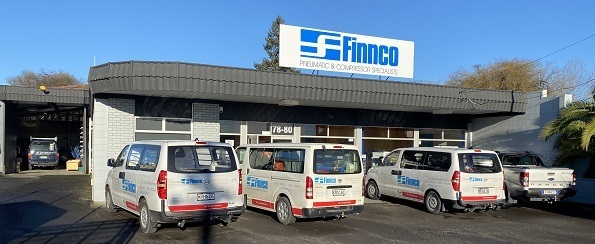 Finnco Compressors advised Engineering Services Rotorua Ltd to invest in an ELGi EG75-10CDV screw compressor, and MAXAIR pipe systems with PREVOST couplers, for their sandblasting booth, four paint booths, and the machine conversion and attachment assembly factories.

This is the second ELGi compressor ESRL have bought off Finnco Compressors in their four-year relationship with them. They already had an EG22 in their fabrication, machining, and assembly factory.

Read more about why ESRL recommend using Finnco Compressors and ELGi compressors.

Posted: Friday 11 September 2020

Hot on the heels of being the first business of its kind in 60 years to win the prestigious Deming Prize, ELGi Equipments is making an orchestrated push into the New Zealand market, particularly in the F&B sector.

In New Zealand, FINNCO Compressors in Rotorua has successfully been the local dealer.

Posted: Friday 11 September 2020